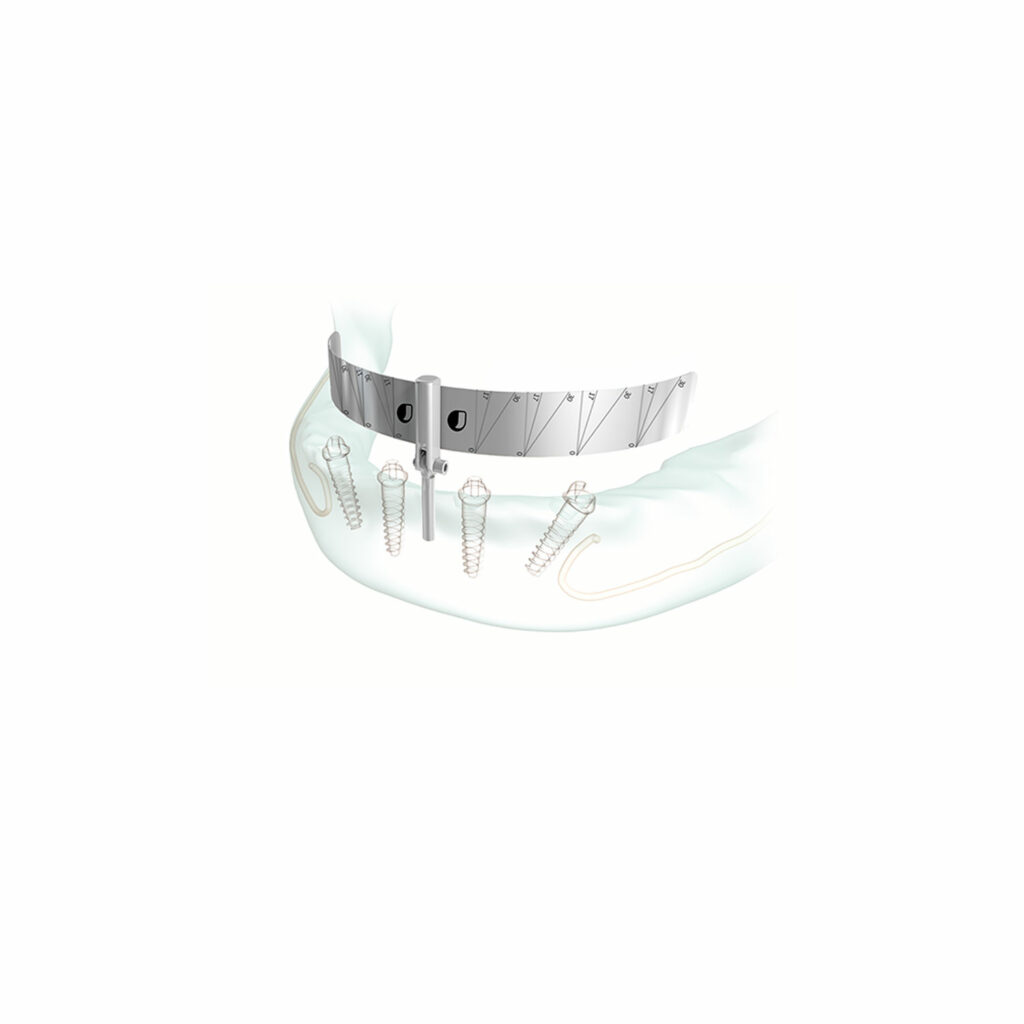 JDGuide
The JD Guide is a tool that ensures correct implant placement with the Full Arch on 4TM technique: an easy, fast and accurate support to make implant placement increasingly safe for Full Arch rehabilitation. The direction lines shown on the guide will help you with correct implant inclination and prosthetic design.

The JD Guide is placed in a 2-mm osteotomy that is made in the midline position of the maxilla or mandible. The titanium band is shaped to follow the opposing arch and can be moulded according to the alveolar ridge. The direction lines will show you accurately the direction to follow when making osteotomies.
JDGuide
Code: JDG
Product features:
The Guide also assists in retracting the tongue in mandibular cases. The vertical lines on the Guide are used as a reference for placing parallel anterior implants and angled posterior implants, guiding the drill for proper insertion (angles should not exceed 45°).
Going with the drill from one corner to the other of the rectangle formed by the two vertical lines of the guide, you will obtain an angulation of approximately 30°.