We design and produce quality implant systems
A full range of dental implants, instruments, digital dentistry services and training courses designed to help clinicians improve patients' lives.
MISSION
Simplicity. Quality. Innovation.
We develop simple, high-quality and innovative implant systems to create effective and accessible solutions for clinicians and patients worldwide.
A full range of dental implants, instruments, digital dentistry services and training courses designed to help doctors improve patients' lives. Together, let's make people simply smile again.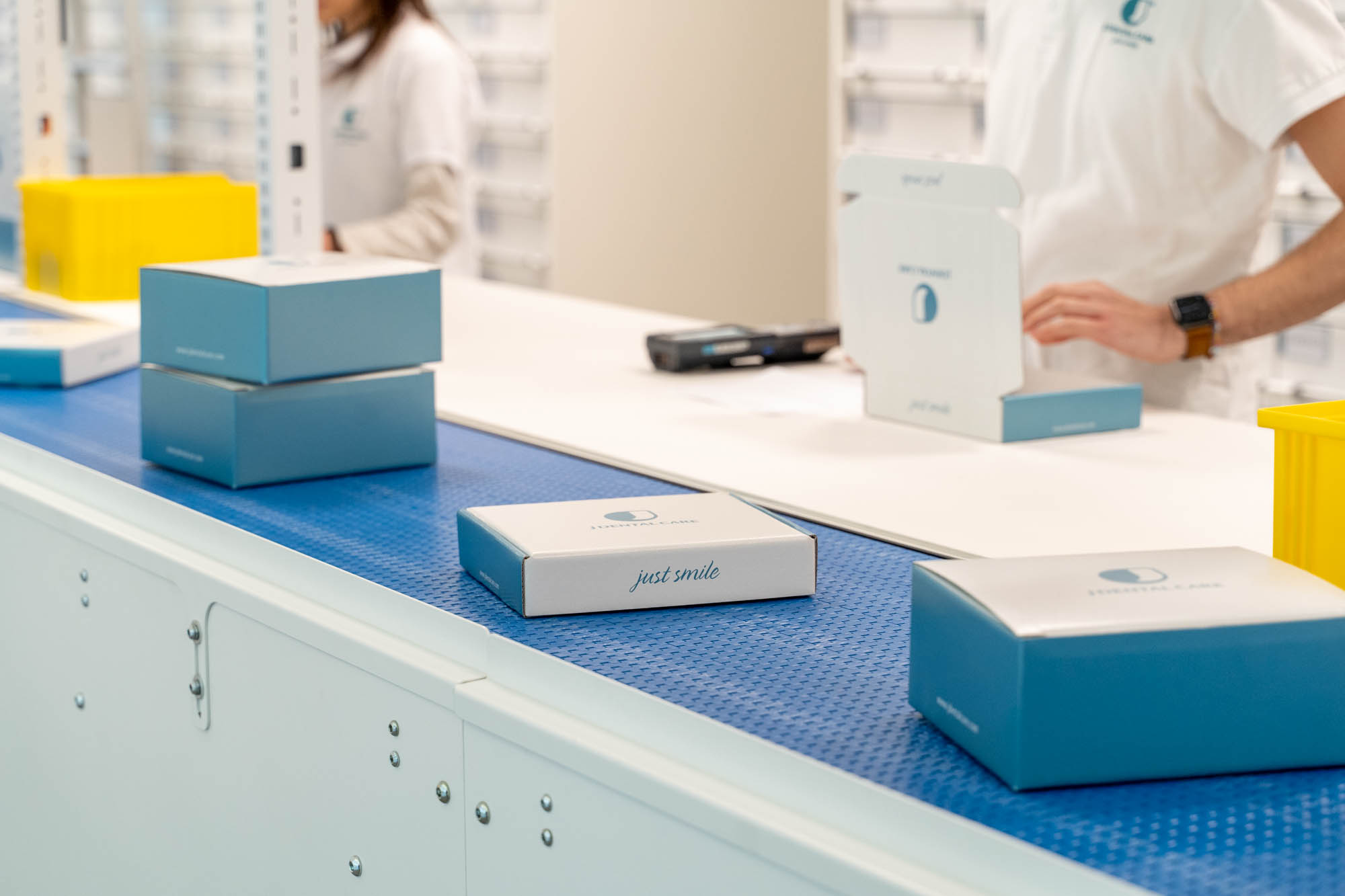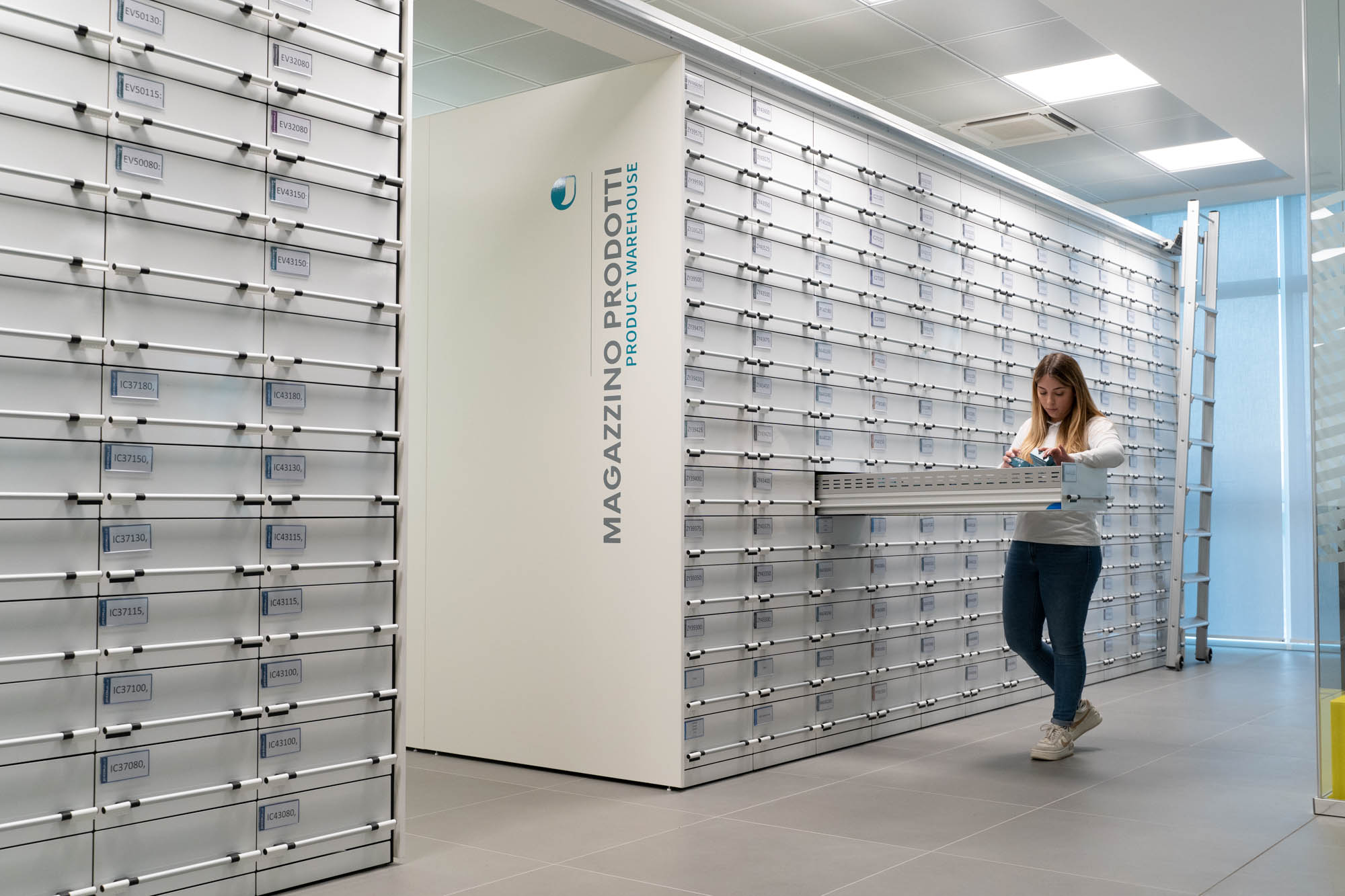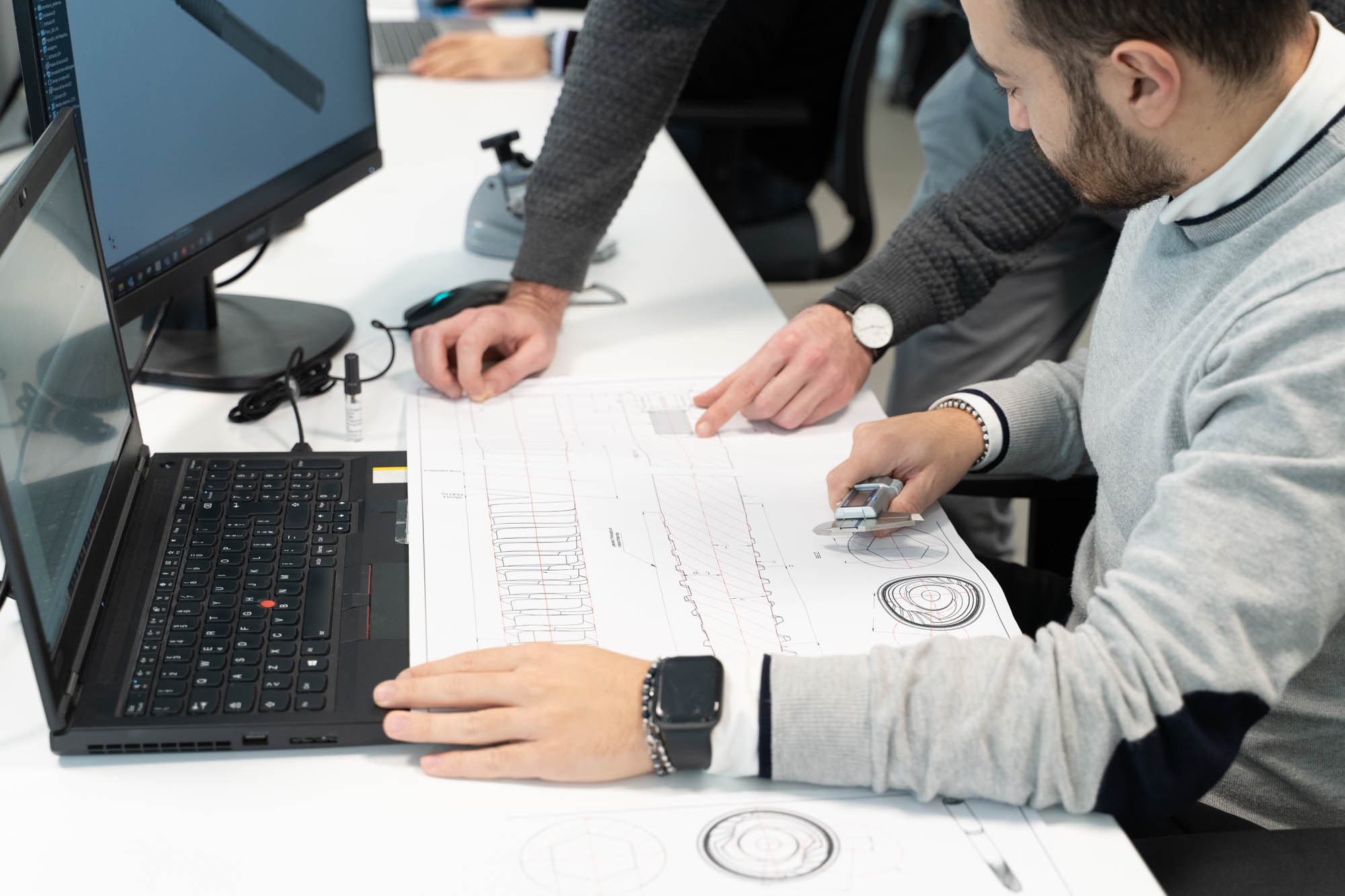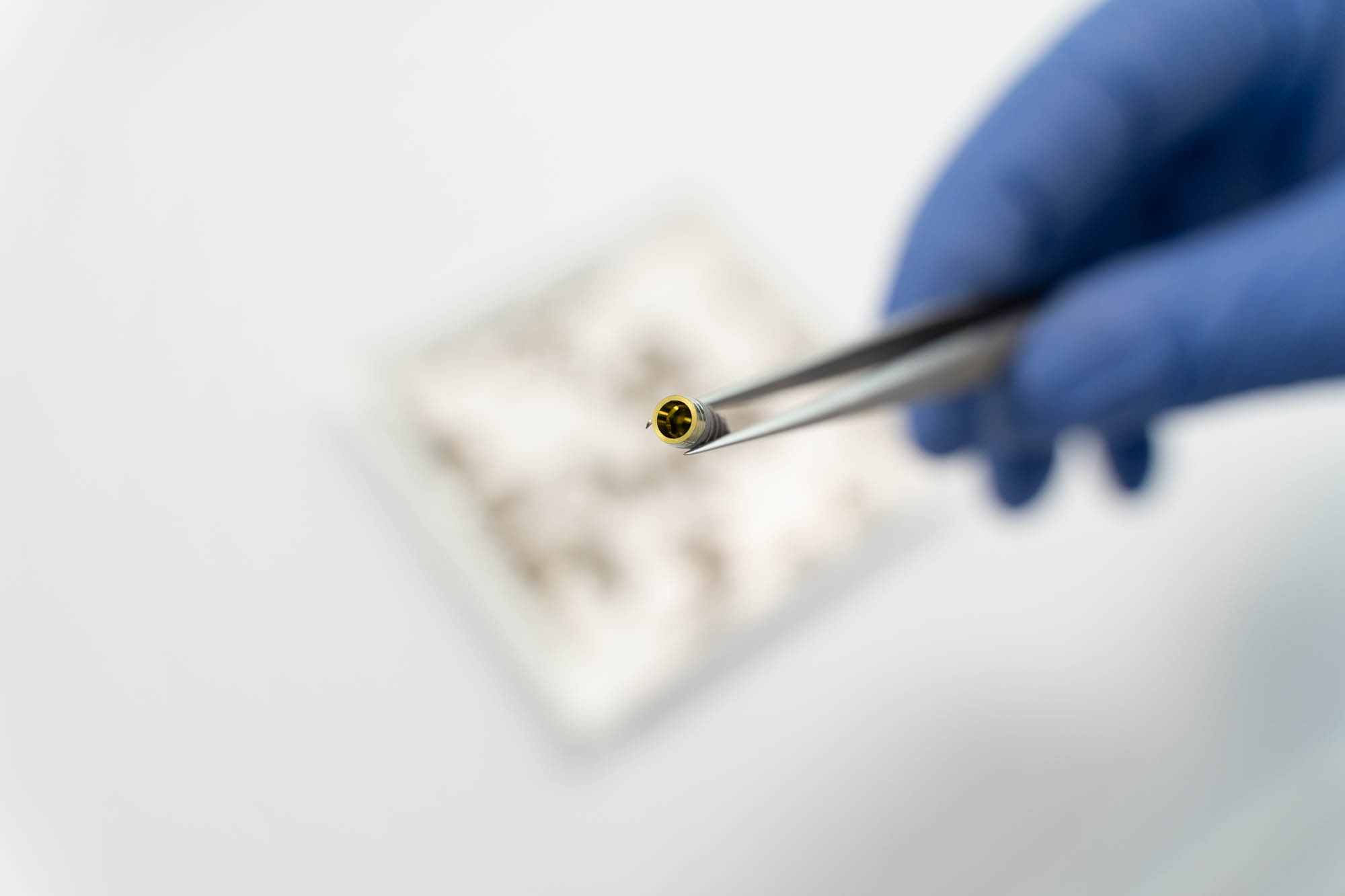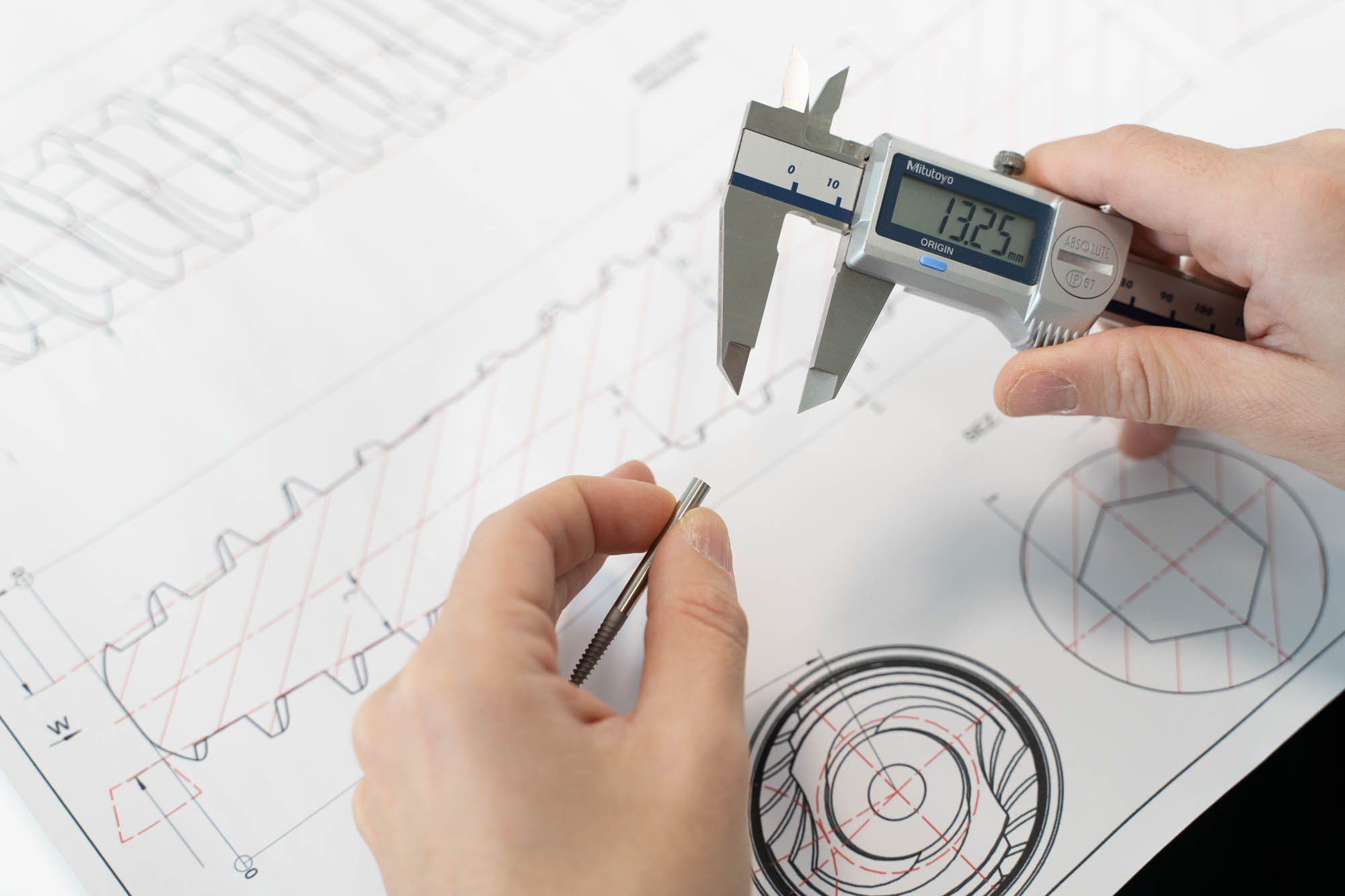 QUALITY
Certified and qualified products
We believe that attention to detail, quality of the raw materials, and rigorous
manufacturing processes are the basis of a reliable and high-performance product.
That is the reason why we follow this approach from the project definition stage to its final realization.
JDentalCare's quality is certified according to the strictest international standards: our products are CE certified in accordance with the European Directive and are registered with the U.S. FDA.
JDentalCare products are certified in more than 60 countries worldwide, located on all 5 continents.
JDentalCare's internal quality management processes are certified by TÜV SÜD according to MDSAP, the unique internationally recognized medical device certification program.
PRODUCTION PROCESSES
Quality control for every production's phase
Care and attention are address to every phase of product production, from design to device production, from chemical surface treatment processes to decontamination and Clean Room packaging.
In order to give our products the most advanced level of quality, in addition to complying with modern international regulatory standards, we follow operating procedures that are different and customized according to the type of product and its end use. Weavvalersi leave nothing to chance: from the use of strictly certified raw materials, to machining on high-tech CNC machine tools with controlled and validated processes.
We have highly qualified personnel who constantly monitor the quality of production processes and also perform very strict production checks (up to 100 % on critical dimensions) in the metrology room. Packaging takes place in the ISO7-class Clean Room.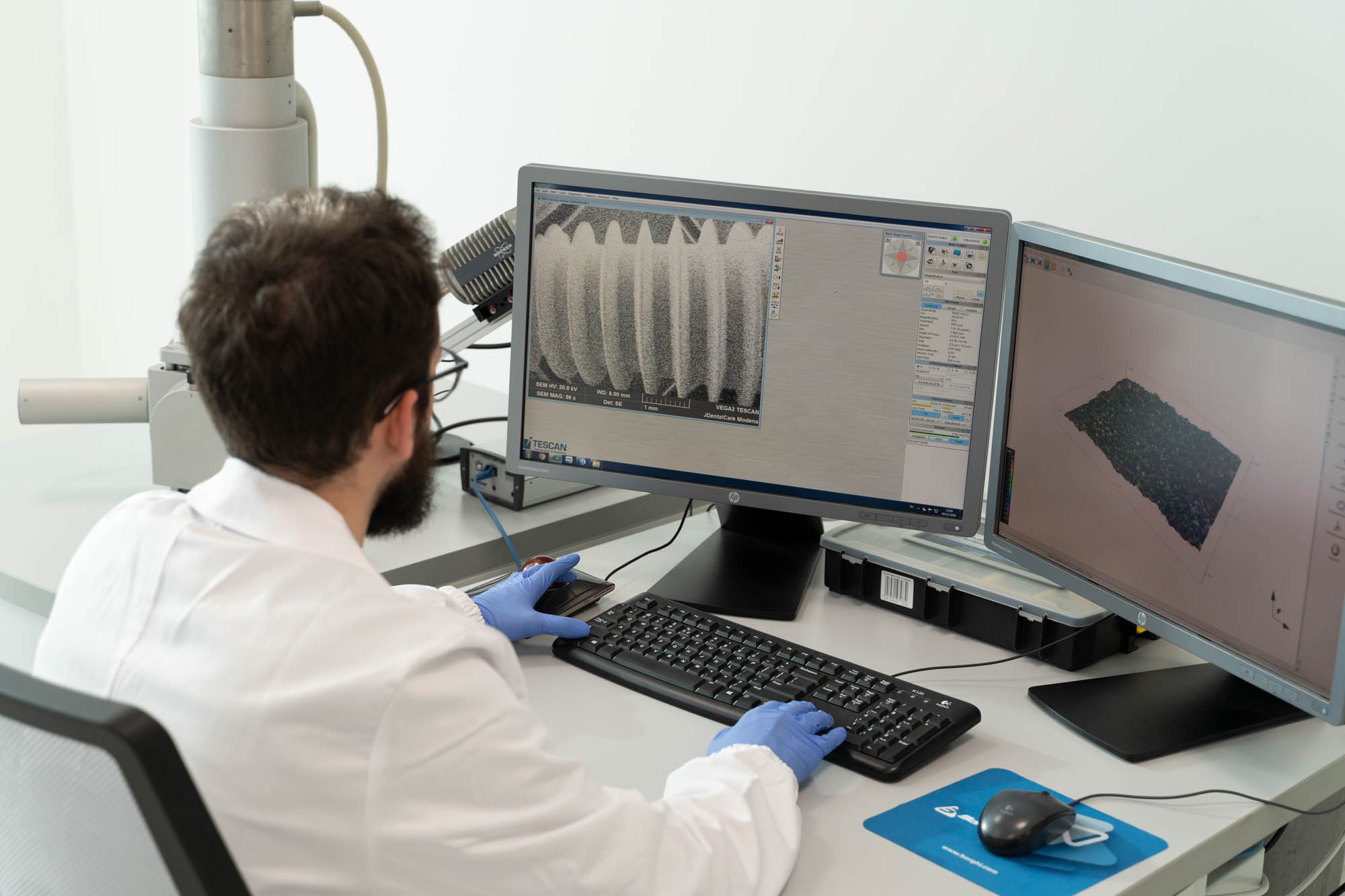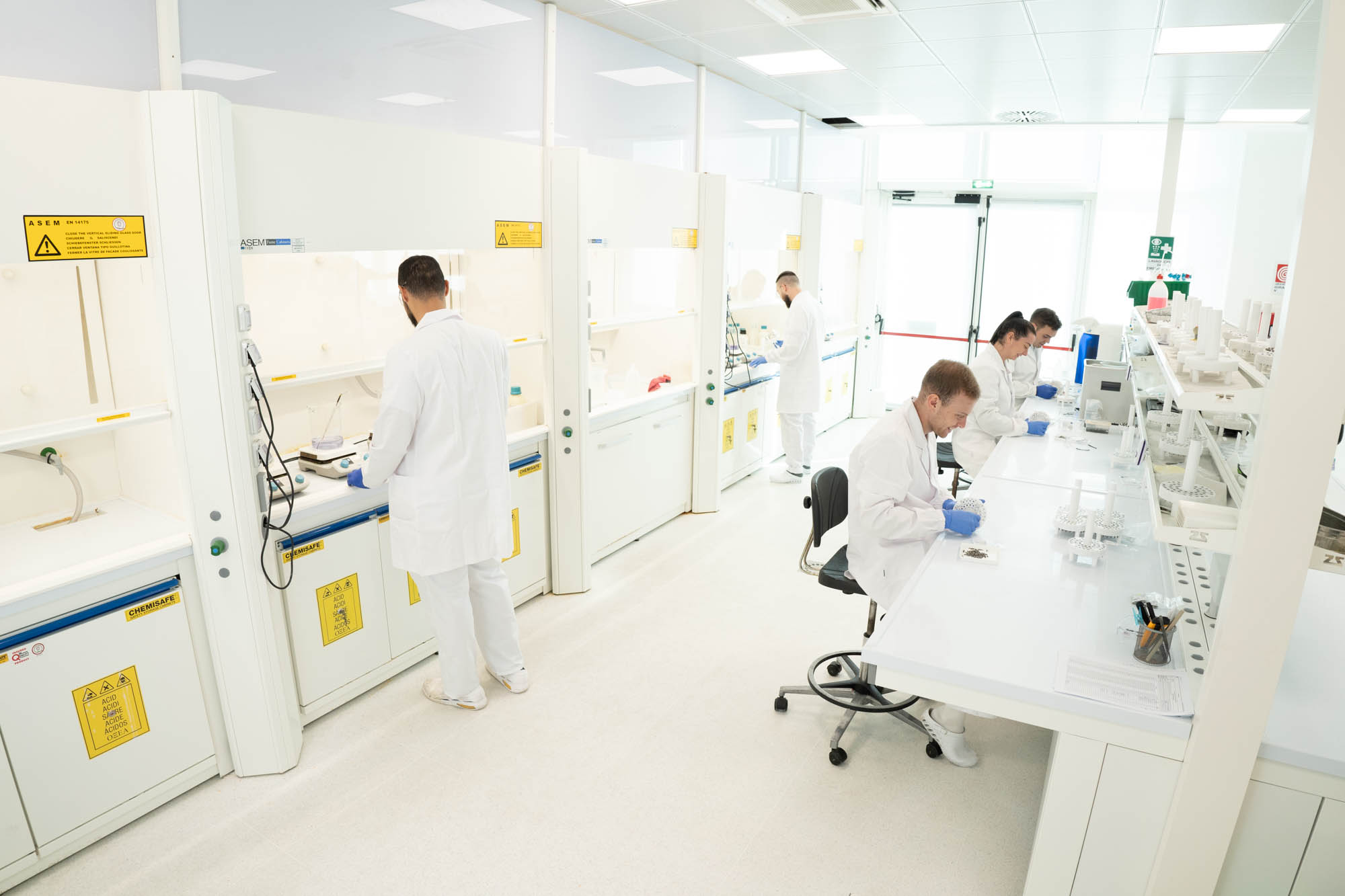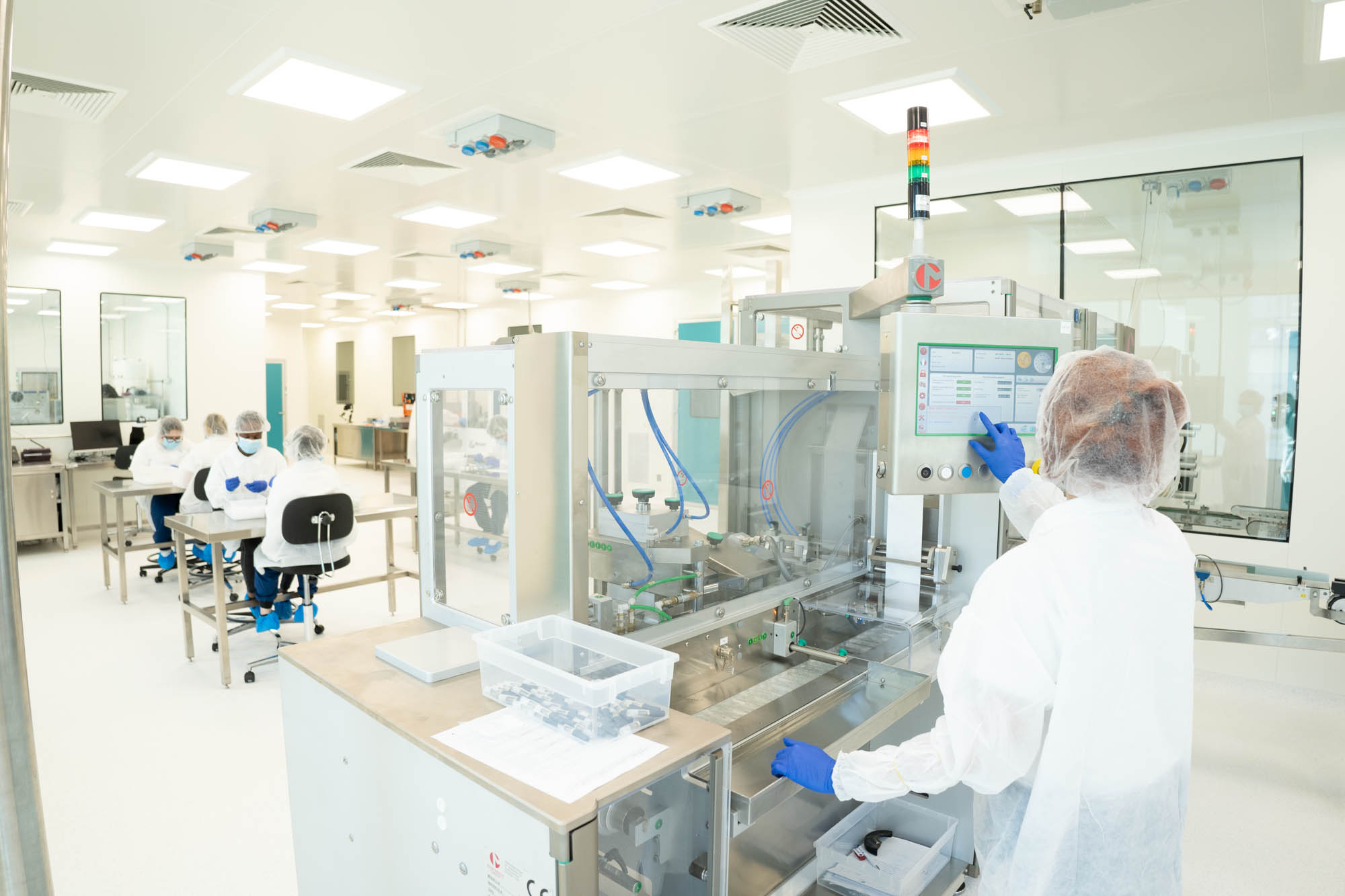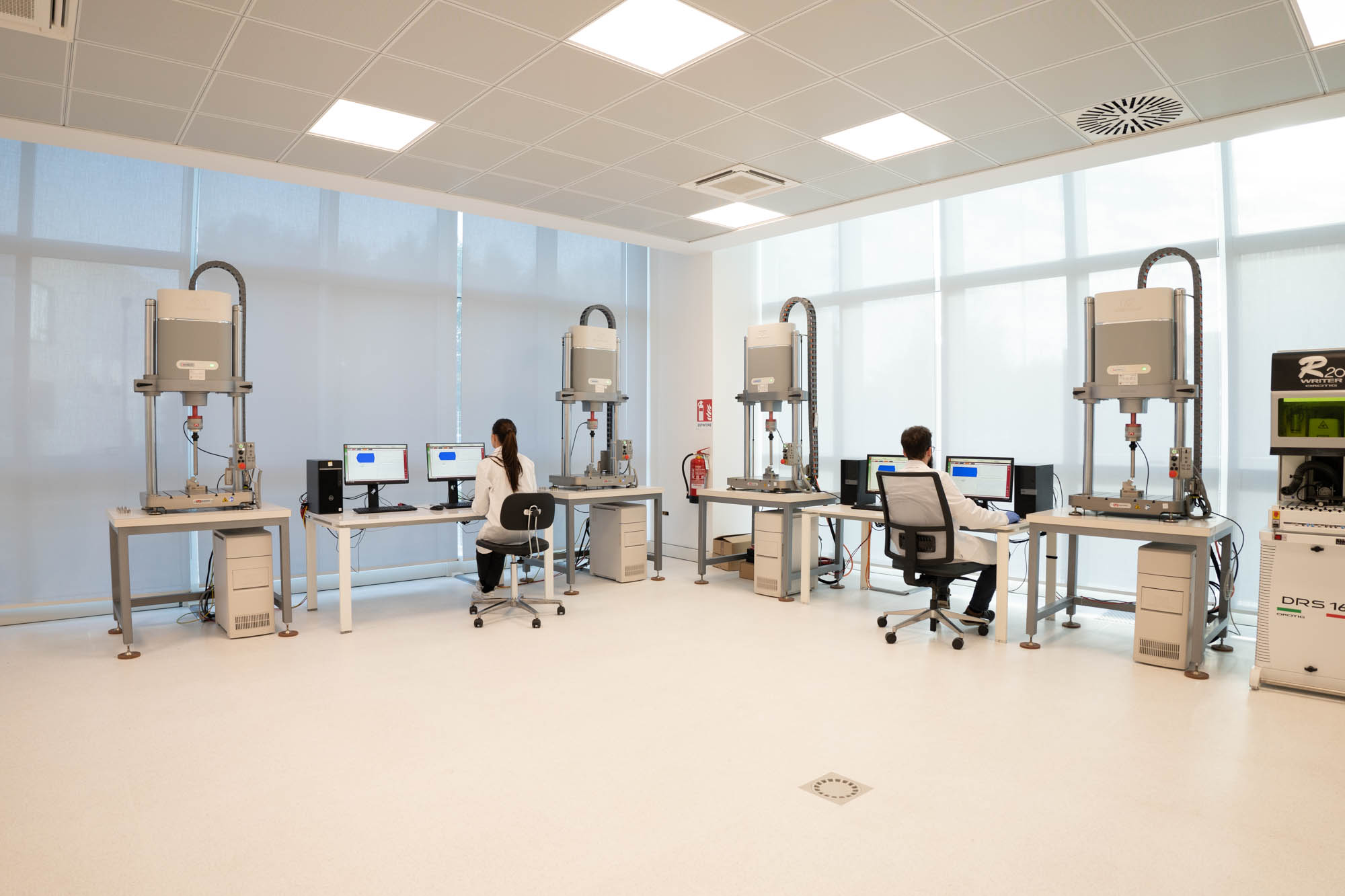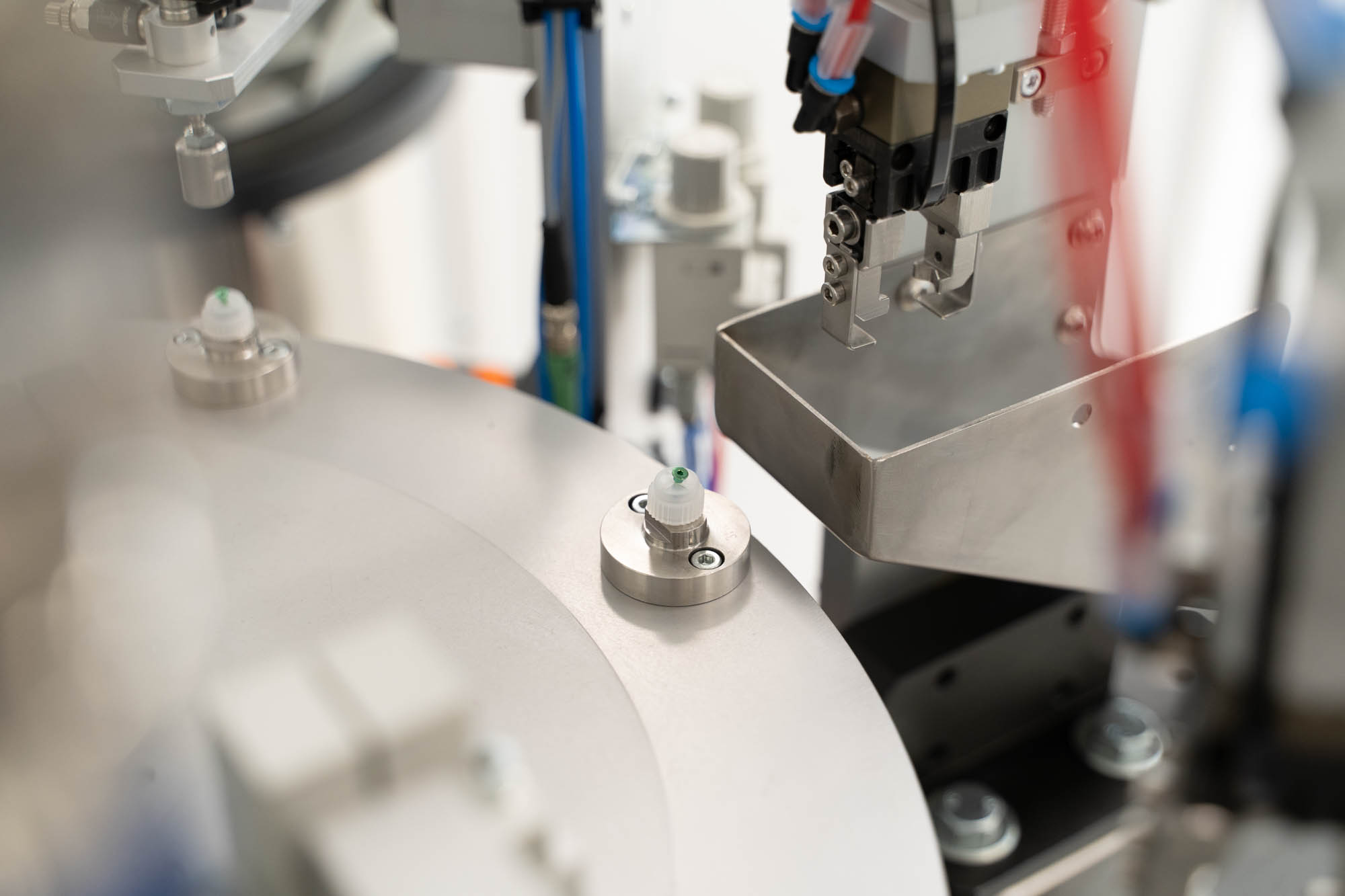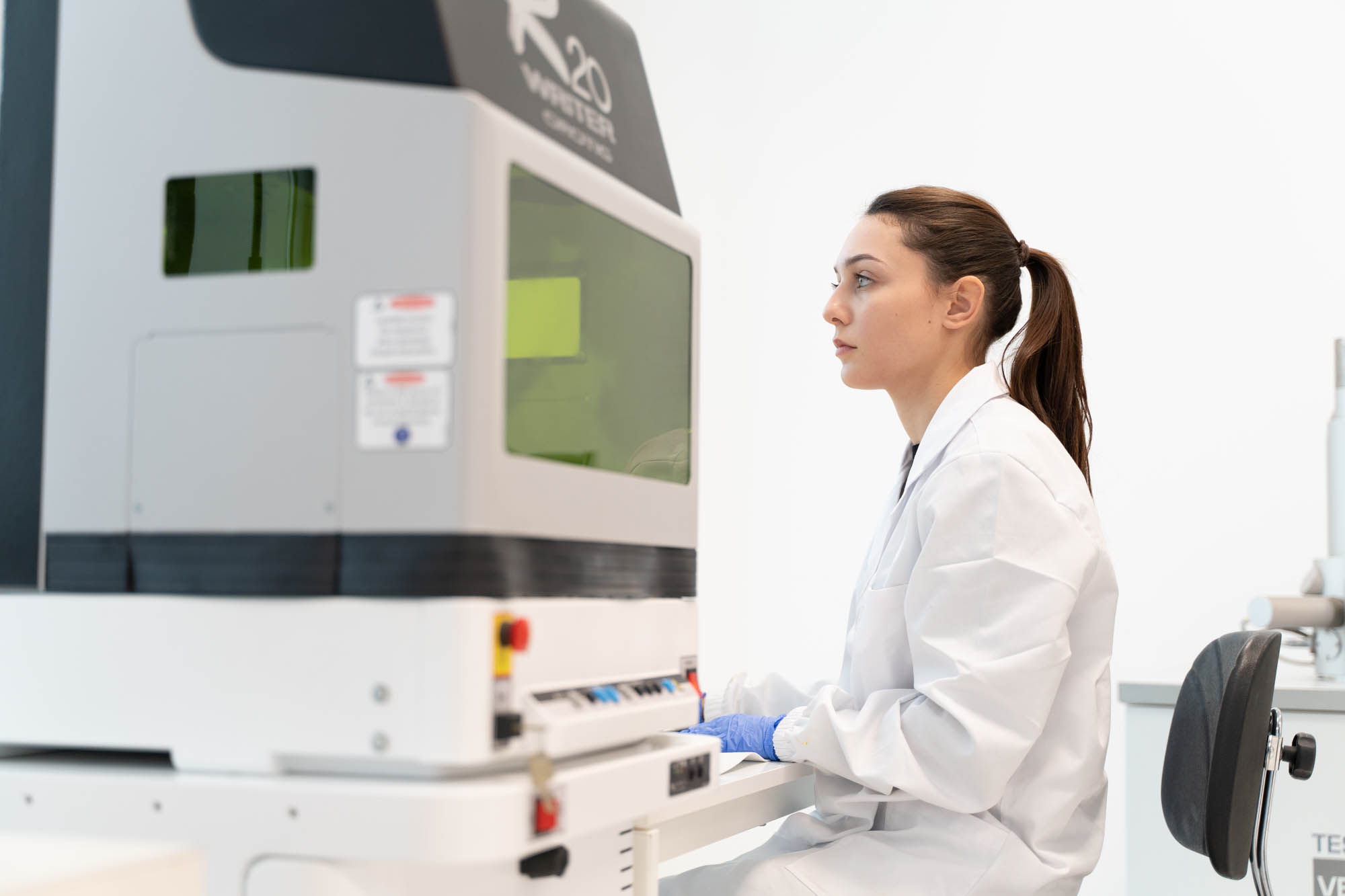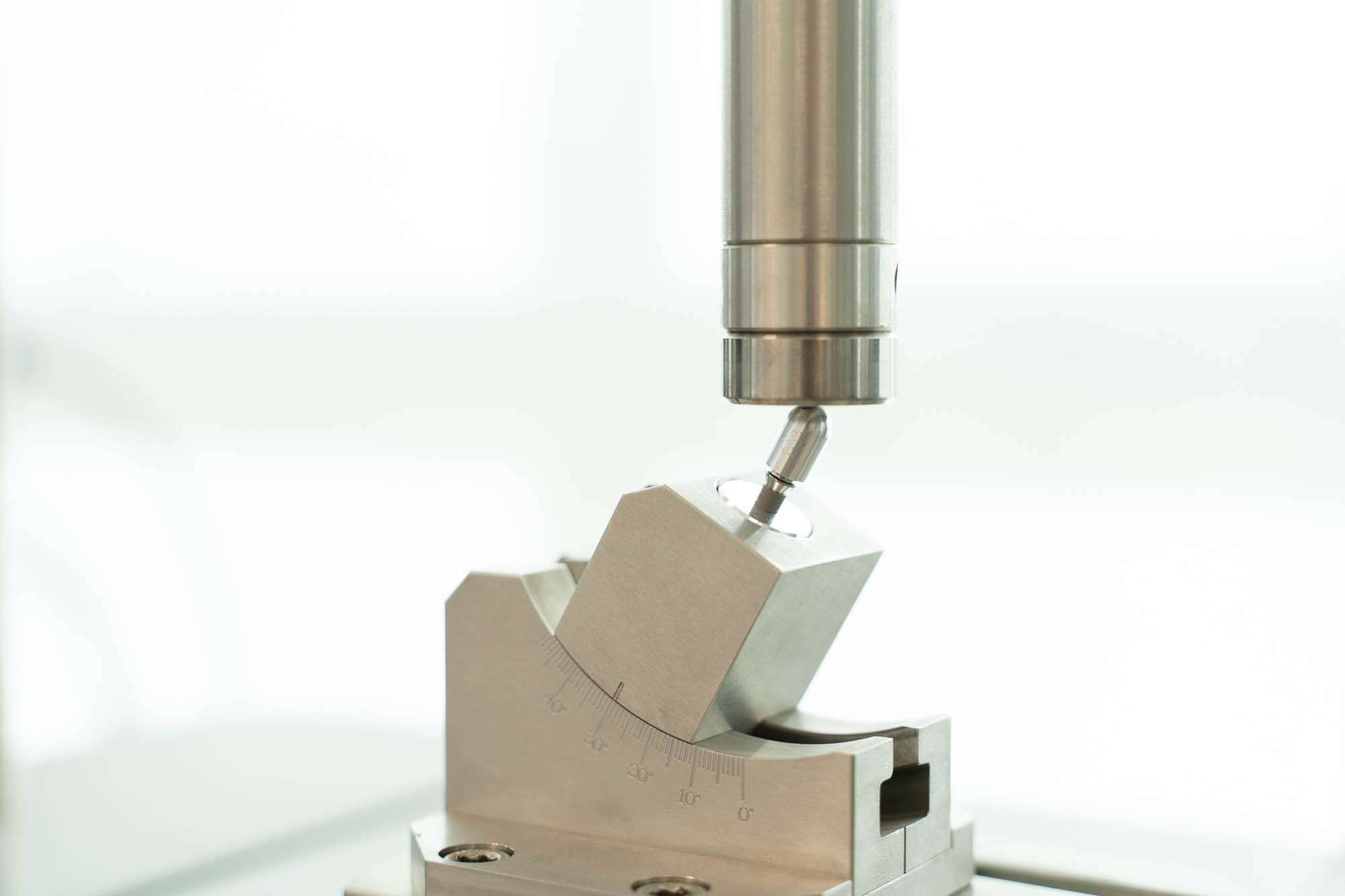 TESTING AND VALIDATION
Strict testing for lifetime safety and warranty
We thoroughly check the surface cleanliness of implants, identifying any residues and contaminants using sophisticated equipment.
SEM electron microscope checks allow us to verify the morphological state of the surface of dental implants, detecting their surface roughness values in the micrometer range, and to analyze any surface and material-level impurities with great accuracy.
All JDentalCare implant lines and dedicated components are subjected to mechanical fatigue stress tests in accordance with ISO 14801 so as to simulate masticatory loads and ensure their lifetime safety.